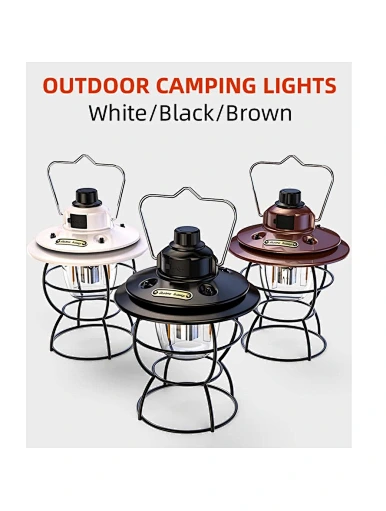 Rechargeable LED camping light
Portable and rechargeable, 3 CCT option, can be used as a power bank.
About this item - rechargeable led camping light
Material: Steel + ABS
Color: Black, White, Brown
Weight: 298G
LED Quantity: warm white(3PCS), white(6PCS)
CCT: 3 level (adjustable CCT) warm light, white light , warm white + white
Battery: Built-in 1*18650/2000mAh lithium battery
Voltage: 3.7V
Waterproof: IPX4
Size: 140*140*176MM
Color box: 145*145*190MM
Box size: 60*45.5*59CM 36PCS/box
Packing list: 
1*rechargeable led camping light
1*type C cable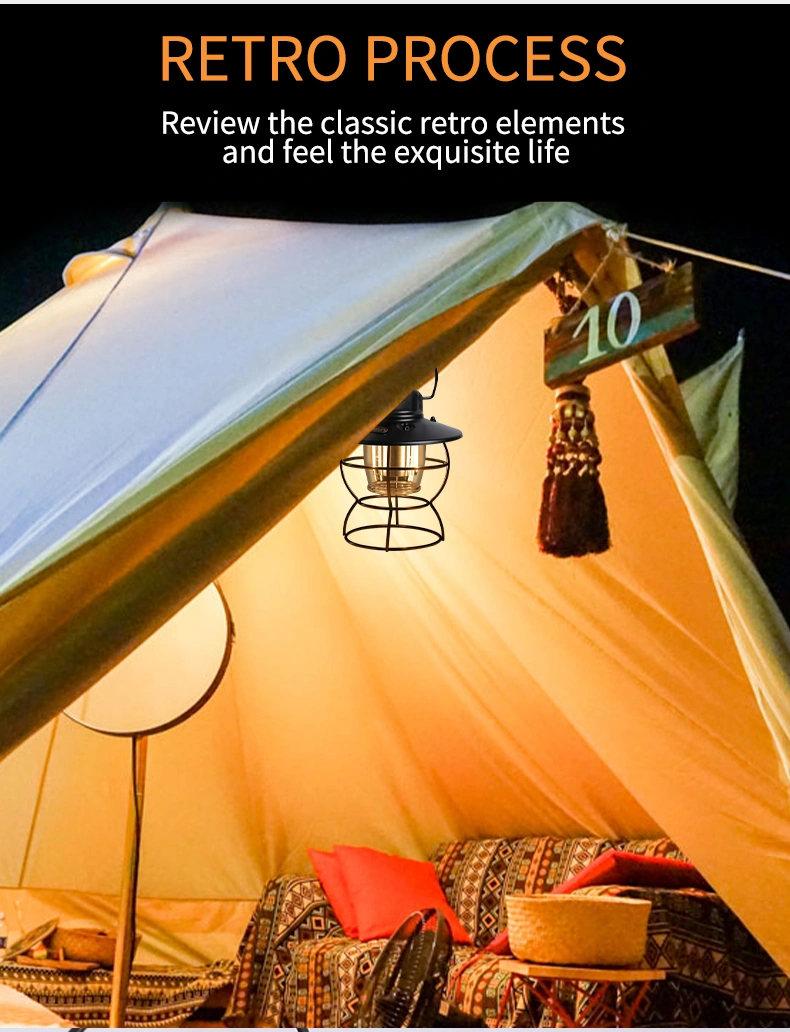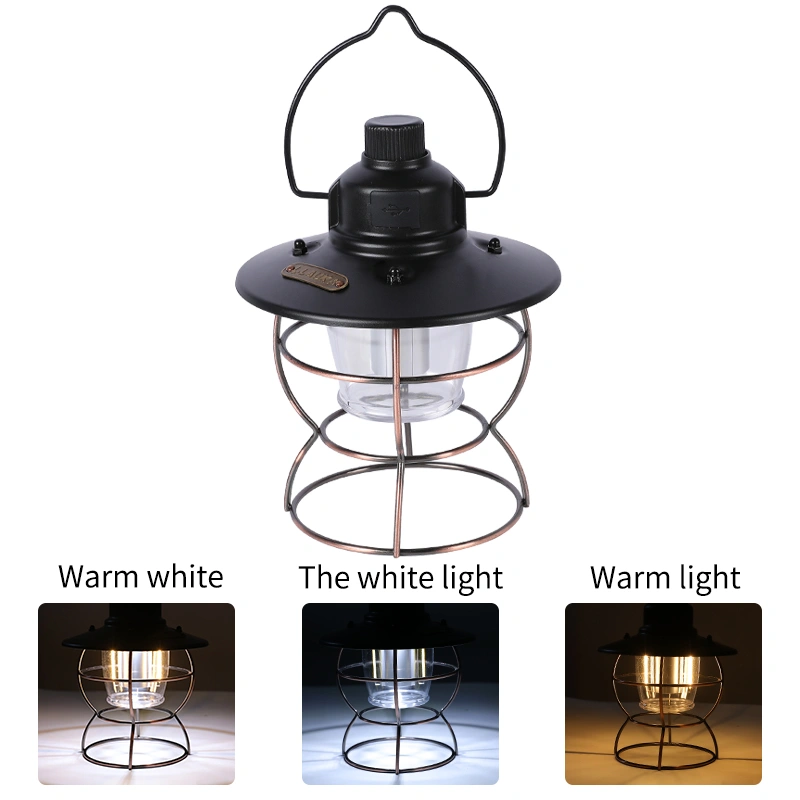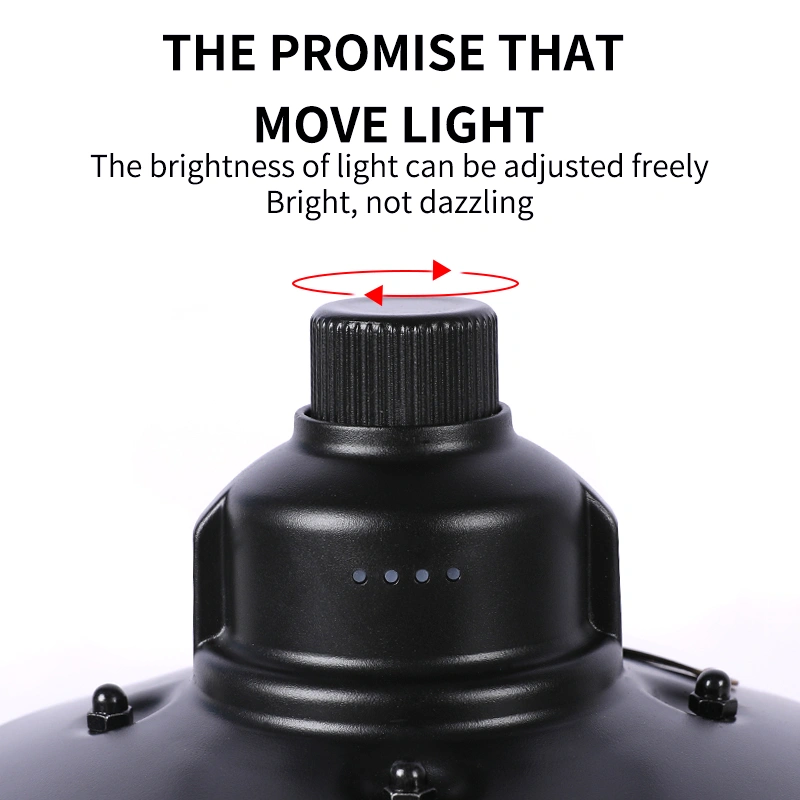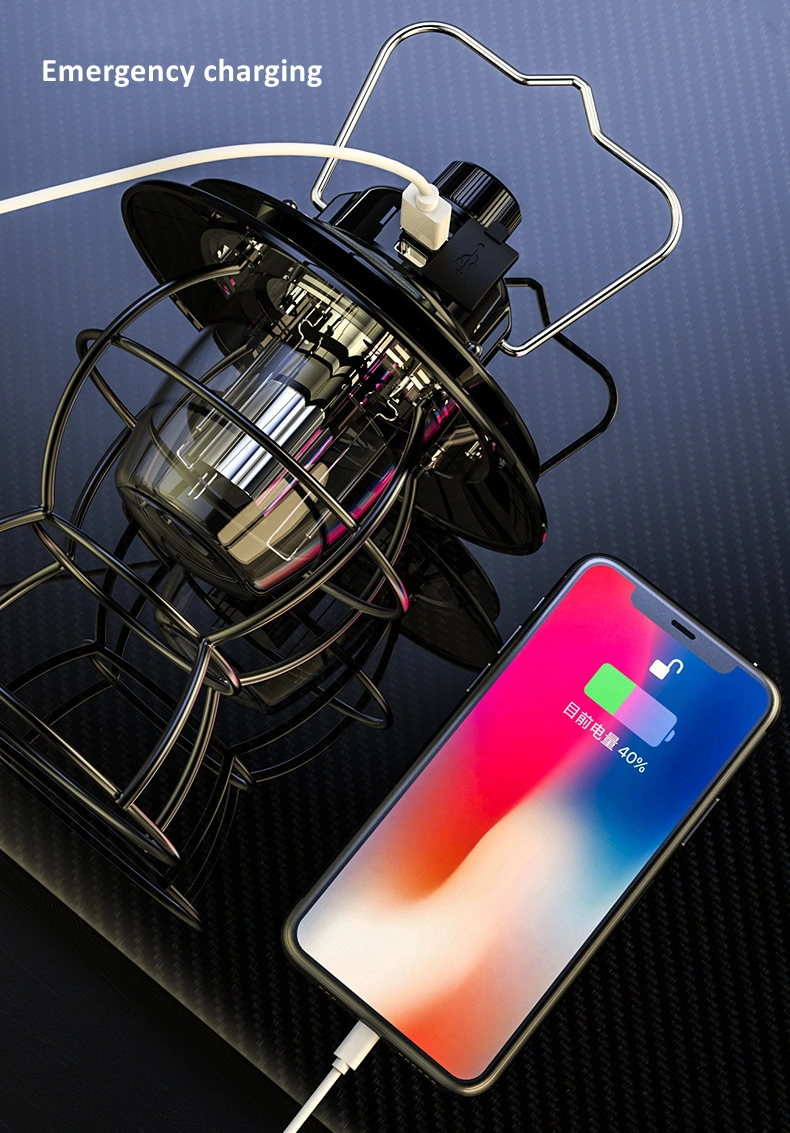 TOP10 Advantages:
Energy-efficient and long-lasting
Bright and high-quality lighting
Lightweight and portable design
Waterproof and durable
Adjustable brightness and lighting modes
Can be powered by multiple sources, such as batteries or USB
Provides a wide beam of light for greater visibility
Easy to set up and use
Can be used for a range of outdoor activities
Affordable and cost-effective
TOP10 FAQ and Answers:
What is an LED camping light? An LED camping light is a portable lighting device designed for use during outdoor activities like camping, hiking, and fishing.

How does an LED camping light work? LED camping lights work by using light-emitting diodes (LEDs) to produce bright, efficient light that can be used to illuminate campsites, tents, and outdoor areas.

What are the benefits of using an LED camping light? LED camping lights are energy-efficient, long-lasting, and provide bright, high-quality light that is ideal for outdoor activities.

Are LED camping lights waterproof? Many LED camping lights are designed to be waterproof, making them ideal for use in wet or rainy conditions.

How do I power an LED camping light? LED camping lights can be powered by a variety of sources, including batteries, solar panels, or USB charging.

Can LED camping lights be dimmed? Yes, many LED camping lights come with adjustable brightness settings, allowing you to customize the lighting to your needs.

How long do LED camping lights last? The lifespan of an LED camping light can vary depending on the model and usage, but most LED bulbs have a lifespan of several thousand hours.

What type of beam do LED camping lights provide? LED camping lights typically provide a wide beam of light, which is ideal for illuminating large outdoor areas like campsites and hiking trails.

Are LED camping lights expensive? LED camping lights are available at a range of price points, from budget-friendly options to high-end models.

What outdoor activities are LED camping lights suitable for? LED camping lights are versatile and can be used for a range of outdoor activities, including camping, hiking, fishing, and picnics.